Landlord in Carpi
The A&A landlord is headquartered in the central square of Piazza Martiri n. 9, the heart of Carpi, a city alive and growing.
Here you can find 5 bedrooms, 4 double or twin and 1 single. Reachable from the railway station on foot (350 mt) and about 3 km from the highway.
The nearest airport is to the city of Bologna (40 km) but it is also convenient to the city of Verona (90 km).
There is also a city bus line which stops throughout the city.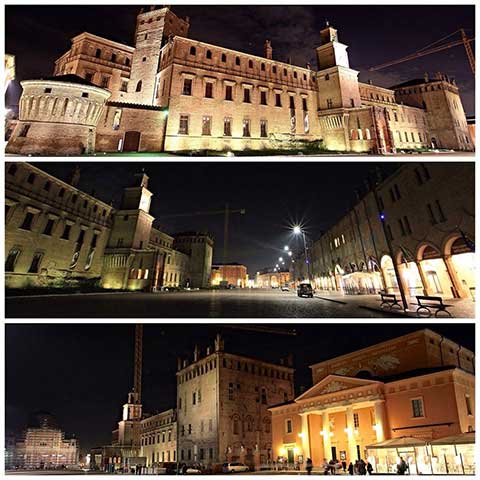 Finally you can take advantage of the free bike hire communal located about 30 mt. from the rooms of the center.
Other 3 bedrooms are located in G. S. Caboto street n. 27, just outside the pedestrian area (300 mt.) southbound, near the S. Cabassi stadium.
The A&A landlord is run by the owner who takes care of since 2006.
Who chooses the landlord A&A is definitely interested in learning about the artistic beauty of Carpi and go shopping in the shopping streets of the center and to enjoy the taste of the cuisine of Emilia and beyond.
You will stay in the heart of one of the most beautiful and important squares of Italy for 500 years is the political, religious and administrative center of Carpi.
Entrance, wide and bright is located in the portico of 52 arches in front of the facade of the Palazzo dei Pio form the fifth ancient quarter of Borgogioioso.
You will be welcomed in a spontaneous, simple but nice for a comfortable stay.
You can make use of common areas.
(The photos in this website were taken by Federico Massari)